Method of payment
PayPal

Search


Stats Of Website
B
e original ...B
e
unique ...
B
e envied by all...
B
e dressed by ...
Rodeaux Western Wear
(Rodeaux: Pronounced
ro·deo
-
ˈ
rō-dē-
ō
)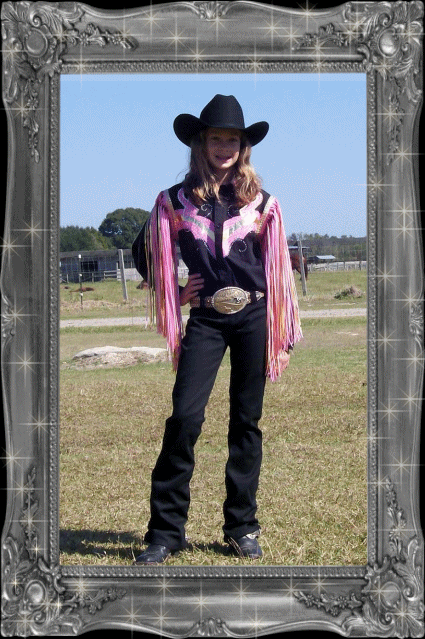 Hi! I am Kiki, born and raised in the Bayou Country, way down south in Louisiana. I am the owner, the one and only seamstress of Rodeaux Western Wear.
The pictures are my Great Niece, Taylor.. she is the reason for the wonderful business that is called Rodeaux Western Wear.
I began creating these uniquely designed shirts for Taylor in 2003. shirts for Taylor in 2003. Taylorís Grandmother ordered a shirt off eBay, when it came in, the quality of work on the shirt was horrible. I had never before seen or made anything like these shirts, but was willing to try, decided it could not be any worse than what she bought. Now granted, the first shirt was not great, I did not know what to do or even

how to get

started. Nevertheless... it was still better than the one they ordered off eBay.
This was the first shirt made for Taylor.
Once Taylor began showing up at the Barrel Races wearing her Unique one-of-a-kind Barrel Racing shirts, everyone loved her shirts and wanted to have one of their own. So they started asking where she got them. Taylor proudly told them,

"My Kiki"

made them for me. Then everyone started asking for me to make them shirts, one shirt lead to another shirt and now you know how Rodeaux Western Wear was created.